New Faster, Easier Design

Quick and Simple Setup
Easy to see-Big, bold easy Read text
Lifetime virus Protection Included
Highest level of Identity protection included
Easy Email and Internet

Maintenance free
Full Edge to edge
Screen view

Pre-programmed
Voice Search
Spell check built-in
Large Print Beginner Manual
Wired and/or Wireless Internet Connections
Works with any Printer, Program or device
Watch Netflix's
CD/DVD Player and Recorder

Webcam with Skype
Full office suite For Word Processor included
10 Bonus Games
U.S. based Support

6 Months Interest Free with PayPal Credit
Check Out With

Compared to the WOW and Telikin computer, the
A Plus Computers for seniors are twice as fast with double the memory, use a full screen for optimal viewing plus dozens of features you simply don't get with other senior computers.


A Plus Computers for Seniors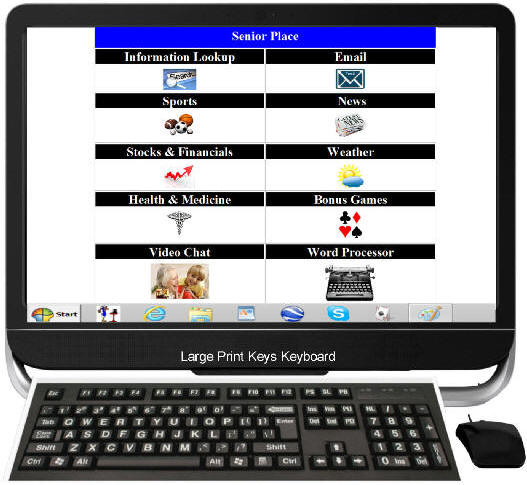 15.6" & 17.3" HD
Laptops for Seniors
Touch and non-Touch Screens available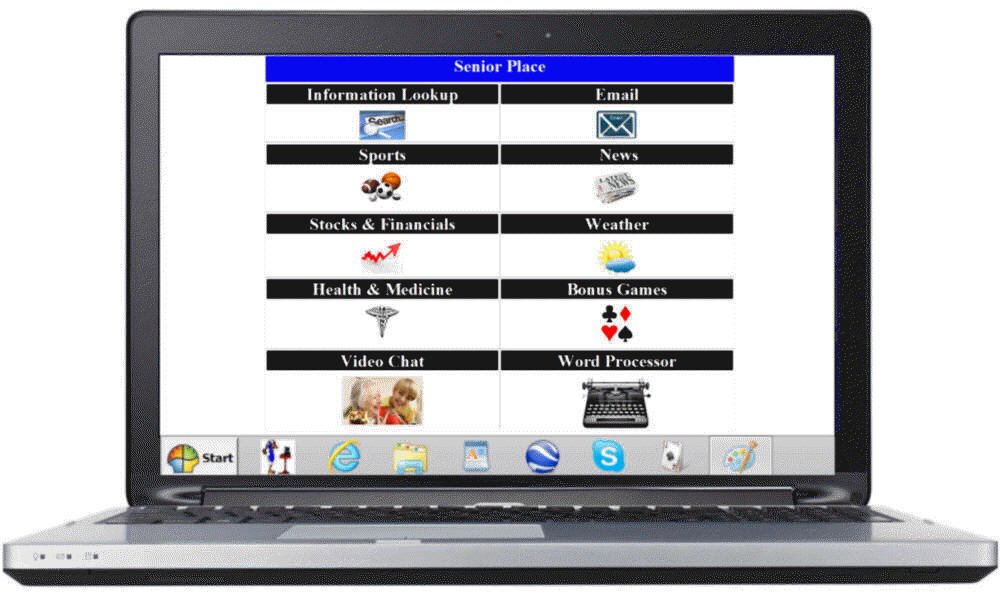 Tired of your old, worn-out, slow computer?
A Plus computers are fast, easy-to-use, self-maintaining
and fully protected so they won't slow down.
Featured
Models
15.6" Travel Laptop
Touch-Screen
$899.00
17.3" Studio Laptop
Touch-Screen
$1099.00
Gigantic 23" HD
All-in-one Desktop
$999.00
Gigantic 23"All-in-one Touch-Screen!
$1199.00
Large 20"All-in-one
Touch-Screen!
$999.00
Money Back
Guaranteed


Try the A Plus computer for seniors risk free for 30 days and if you're not completely satisfied, return it for a full refund
All A Plus Computer
models now include
"VOICE SEARCH"
Search the entire Internet without having to type a single word. All
A Plus Computers
are Voice Search ready! Simply ask a question for a quick answer.
Select a model that best fits your lifestyle. No one size fits all here. From our gigantic touch-screens, the popular all-in-one (no tower) desktops, or perhaps a portable laptop model you can take on vacation or to that favorite chair, we have a model for you.