Newer, Upgraded Design
Faster, Safer, Easier
sets up in minutes
One-step Internet
and Email
full Edge to edge
Screen view
Lifetime virus
Protection Included
Highest level of ID protection included
Big, bold easy
Read text
foolproof design resets automatically
Spell-check built-in
Printed Beginner Manual
Wired or Wireless Internet Connections
Windows Classic Pro
Works with any Printer
Add any program
Watch Netflix's
CD/DVD Player/Recorder

Webcam with Skype
Full office suite with Word Processor included
10 Bonus Games
U.S. based Support

Maintenance free

6 Months Interest Free with PayPal Credit Checkout

Foolproof Computers Designed Especially for Seniors!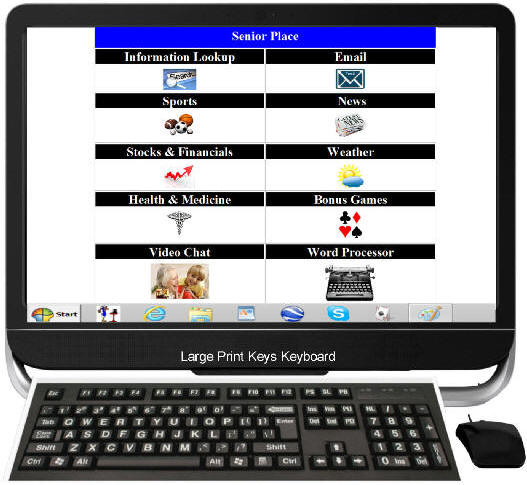 15.6" & 17.3" HD
Laptops for Seniors
Touch and non-Touch Screens available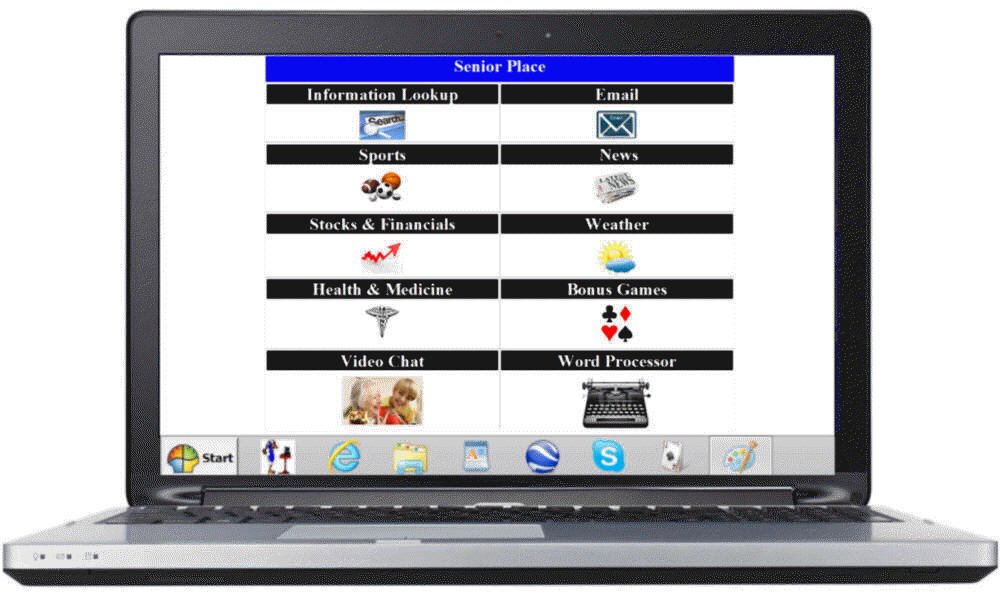 Featured Products
Gigantic 23" Touch-Screen Deluxe Desktop
$1199.00
15.6" Touch-Screen Laptop
$799.00
Compared to the WOW! , Telikin and My Gait computers, the A Plus Computers' for seniors are twice as fast with double the memory, use a full screen for optimal viewing plus dozens of features you simply don't get with the other senior computers
"Not much I can add to the fine reviews to which I fully agree only to say that the A Plus is not just for seniors but at the age of 95 I have had three computers prior to the A Plus and have finally been completely satisfied.
I recommend it for all ages wholeheartedly. The Tech support, to put it mildly, is superb."
Bob, Doylestown, Pa
Money Back
Guaranteed


Try the A Plus computer for seniors risk free for 30 days and if you're not completely satisfied, return it for a full refund
Select a model that best fits your lifestyle. No one size fits all here. From our gigantic touch-screens, the popular all-in-one desktops, or perhaps a portable laptop model you can take on vacation or to that favorite chair, we have a model that's right for you!