What Our Customers Say…
"All I can say is thank you, thank you, thank you. I had given up the idea of ever trying the computer and had every intention of just trying it and sending it back but instead it opened up a new world for me with my grandchildren. It's been the best decision I've made in a long time."
Ellis, Albany, NY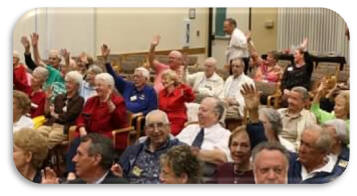 "Thank You, but just to let you know, this computer is amazing and I've already let others who are and are not seniors know about this pc. It truly suits all ages, even though she does not have the book yet, she is doing what I have taught her and she loves it as well. So, I thank you."
Devon, East Orange, NY
"I just purchase your A Plus Computer for my 94 year old mother. I went over to set it up only to find out that it really is ready to go right out of the box. What a great design and I say that being in the computer industry for the last 30 years. Kudos!
Jennifer, Rothbury, MI
"We tried a computer a couple of years back but my friend had one of your computers and loved it and now so do I. You did a great job on the design for us old folks, thank you."
John, Sayre, OK
"The other senior computer was so disappointing, I wanted to be able to play Bridge and Hearts but couldn't. Your computer was easy and I could do everything I wanted to. Great product and I've told all my friends."
Pam, Elk Grove, CA
"My wife and I love the A Plus Computer so far and we just got this. This is the easiest user friendly computer I have ever seen. Thank everyone in your company "
Paul, Monroe, MI
"Not much I can add to the fine reviews to which I fully agree only to say that the A Plus is not just for seniors but at the age of 95 I have had three computers prior to the A Plus and have finally been completely satisfied. I recommend it for all ages wholeheartedly. The Tech support, to put it mildly, is superb."
Bob, Doylestown, Pa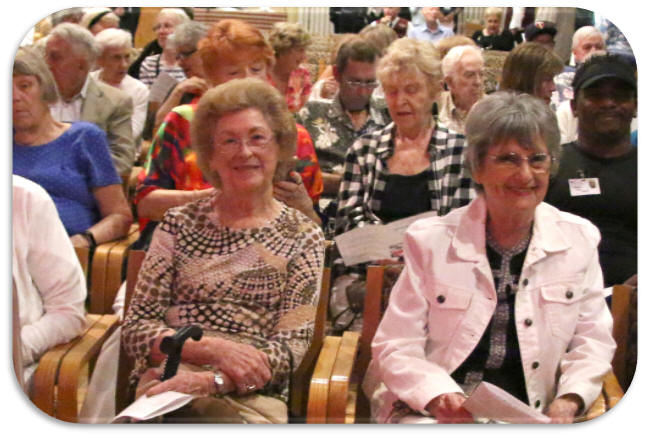 "Thank You, but just to let you know, this computer is amazing and I've already let others who are and are not seniors know about this pc. It truly suits all ages, even though she does not have the book yet, she is doing what I have taught her and she loves it as well. So, I thank you."
Devon, East Orange, NY
"The support she used was great and I used it for her a couple of times. You have a great offering and make it all so easy. I have recommended to several people and think I will get one for myself next year. Mom is almost 92 and loves your computer."
Karen, Royalston, MA
"I am very impressed and so grateful for the computing experience you have created for seniors. The price is worth every penny and then some! And the greatest value is in the thought and care you have put into configuring the system. You took Windows —a powerful operating system, yet with quite a few confusing features— and made it transparent.
This day was a day of joy for me as I watched Larry get more and more excited about the doors that the 9300 has opened for him.
And he hasn't even tried your Signature Support yet. I'm betting he'll be delighted.
My best wishes for success."
Kerwin, New Glarus, WI
"Love my huge 24" computer, it's bigger than my bedroom TV. Everything is right there and it's so easy to read. The large print keyboard is really terrific. You really know what we needed."
Karen, Matthews, NC
"We got one for my brother who has MS. It's the easiest computer in the world and he is so far ahead of anything we could have imagined. Thank you so much, you have truly changed his life."
Sherri, Boston MA
"I really just love my new computer. I was struggling with my old one for way too long and now I know that starting off with the right computer makes all the difference in the world. Many thanks."
Ellie, Hudson, FL

"We got one for my brother who has MS. It's the easiest computer in the world and he is so far ahead of anything we could have imagined. Thank you so much, you have truly changed his life."
Sherri, Boston MA
"You do an amazing jobs with us seniors. I know I'm hard of hearing and I really appreciate that your staff speaks loud and clearly for me to understand. It's greatly appreciated."
Dennis, Yuma, AZ
We purchased an A Plus for our mentally challenged son several months ago and we are absolutely thrilled. It has opened a whole world for him. Thank you so much.
Arlene, Coatesville, PA
"Your staff has been incredibly helpful, I can't thank you enough. It's a real pleasure working with everyone."
William, Orange, MA "We had ordered one of your computers for my 91 year young mother when her computer quit. We were impressed by your offering and thought this would be the perfect solution and IT IS.
I am so pleased with your documentation, the guide, the password chart and the ease of use of the computer. But the real difference is your wonderful customer service. Having worked in the technology field for most of my life, I know first hand how utterly important it is to have great support and all the staff members we have encounter exemplifies that quality.
I can tell you I will be glad to recommend your offering to anyone and everyone I know.
Thank you so much and a hats off to your staff for making such a difference.
Warm Regards,"
Karen, Santa Fe, NM
"You are a pleasure to do business with --- thanks"
Sue, Sandy Springs, GA
"Thank you so much for your help earlier with helping me purchase one of your great computers! I will definitely write a glowing review. I accidentally came upon your site. You need to advertise more! If I can do anything to help you please let me know. I am going to be posting about your computer."
Sarah, Binghamton, NY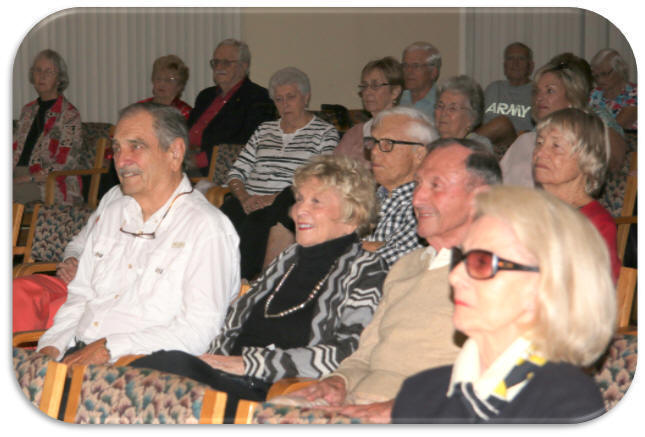 "We had purchased a Windows 8 computer for my mother. That did not go well at all so we returned it and tried the A Plus. It was perfect and my mother loves it. Great job."
Erv, Hockessin, DE
"At 84 my father is pretty set in his way, but I knew if I could get him an easy computer to use in assisted living it would open doors for him. He took to the A Plus 17" laptop immediately, I knew I had made the right decision. Your staff has been great and you have a real talent working with seniors."
Carol, Salt Lake City, UT

"I had WebTV and that needed to be replace. It was great to be able to keep my same Email and now I can surf the entire Internet and it's so fast. I'm very happy with my A Plus."
Henry, Anchorage, AK
"I couldn't wait to show my neighbor and she was so impressed she ordered one as well."
Kathy, Sumter, SC
"I think you have a real winner with your senior computer. Never understood why the big companies never thought of this."
Winston, Watchung, NJ
"You have the nicest staff I've ever dealt with. It's a real pleasure to talk to real people when I call for help."
Joseph, Aston, PA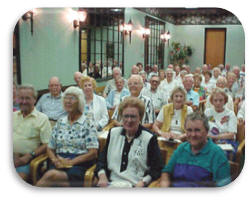 "We purchased one of the new Windows 8 for my parents and it just wasn't going to work. Too much swiping and things keep moving around on the screen. We took it back and decided on one of your computers. What a difference the right design makes. We really like how you made it simple and all in one place they can't mess up. Both my parents took right to it. Just wanted to say thanks."
Kerry, Holland, MI
"Love my A Plus computer and my son was so impressed he ordered one as well for his office. Great design."
Dan, Oriental, OR
"We hated the new version of Windows 8 so were weren't sure what to expect. Bravo to the designers of the A Plus, it's just what we wanted. "
Marge, La Jolla, CA
"Your staff is terrific, it's really a pleasure to work with you. You're always so helpful."
Pam, San Antonio, TX
"My kids were always after to me, especially for the grandkids to get a computer. It always seem like it was something that would take too much time to learn. I can honestly say with this computer and it's step-by-step illustrated guide, I wish I had done it years ago. I guess you can teach an old dog new tricks. Many thanks!"
Ken, Miami, FL

"Very impressive I have to say. It really couldn't have been easier, thank you."
Mary, Cohoes, NY


"Never in my life did I think I could do this. You know what they say, never say never."
Dottie, Mesa, AZ
"I received my computer in 2 days, very happy with it so far. I may need some help later but for now it's all pretty self explanatory."
Gerry, Tampa, FL

"What a time I'm having on my computer. You really did a great job, it was quite easy. Nothing like I expected for my first computer but with the simple lesson plan and your phone support, I'm now part of the Internet age. I couldn't have done it without your help."
Ted, Junction City, IL

"...being able to communicate with family back home has been wonderful. It has really changed my life. Using the built in webcam is unbelievable. I can talk to my daughter in England for free, how great is that. I'm so glad I am now on the computer and with your help, I'm closer than ever to my family. I'm very grateful for all you have done."
Liu, Los Angles, CA
"I love the personal support. Calling and getting a real person that speaks English is just wonderful."
Mary, Homosassa, FL
"I have two friend that now have the A Plus and we all love it."
Ellie, Portland, OR
"I was always curious about what all the fuss was about so I gave it a try. This computer seems like it was made for a 5 year old, it was just the thing for me. I email by buddies all the time now."
Charles, Reno, NV
"What a great idea, computers for seniors. You really hit the nail on the head. I never expected such great service from a computer company of all places. You really know your trade."
Erv, Dayton, OH
"The video chat is such a new experience. My only worry is the grandkids might think I'm on TV."
Rose, Elmendorf, TX
"What a pleasure to work with your people. They really are terrific."
Helen, Chicago, IL
"I love my machine, it really is very well designed."
Sam, Loren, UT
"I've had my A Plus Computer for almost 2 years and not a single problem. It's really been a lot of fun."
Caber, Charleston, SC
"Easy to read screens, and I love the big lettering keyboard. You really did a great job with the design."
Camille, Kensington, NH
"I love my laptop. I sit in my favorite chair and look up stuff all the time. Thank you."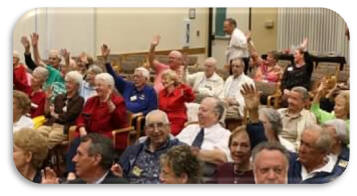 Dotsy, Elkin, NC
"You've really filled in a needed product for us seniors. I really like that I was able to add my own games and do my own greeting cards. That was very important to me."
Charlie, West Burlington, IA "I tried for years to get my Mom to use a computer. But she found it too hard to learn, too complicated, and just became agitated when trying to use it. Recently, hearing all her friends talk about using their computers and seeing the commercials for the "Senior Friendly" computer on TV, she decided she wanted to give it another try. So, she called me and asked me to check out the "Senior" computer for her. I was not impressed. A whole lot of money for very little computer, and a locked system at that. I could not let her waste her money. So, I researched "Senior" computers, and came upon the A Plus Senior Computer. I can truly say I was impressed. More memory than she probably could ever use, a good amount of RAM, the ability to download anything from the internet, a CD/DVD device, and the ability to add a printer, head phone, etc. to the computer, plus a giant 24" screen and large letter keyboard. It looked to good to be true. So I called the number on the web site and spoke with this very knowledgeable and friendly gentleman who answered all my questions and then some. He was a fountain of knowledge and explained what OS was used and what platform, and what the senior interface offered. I called my mom back and told her I found the perfect computer for her, and explained why it was so much better. Since I am a retired tech for Time Warner, she had the confidence in me to know I would get her the best one possible. I ordered it the next day.
Flash forward 2 weeks. She has the computer on her kitchen table, the cable company has set up the modem/router and she is good to go. She looks over the teaching book that comes with the computer, and called the support number to guide her through the first steps. At this point I should mention my mom did not even know how to work the mouse. She called the support number provided, who began teaching her how to use the mouse. When she fumbles, the tech takes over the computer and shows her how to do the task, then has her do it herself. She tells me he is wonderful. Patient, friendly, and talks to her in words she can understand. In other words, not like a technician.
I called her yesterday. I was shocked. Usually our conversation started something like this: "Hi, Mom. How are you feeling?" "Okay I guess. My back hurts and my feet are really bad today." Yesterday, it went like this: "Hi Mom. How are you doing?" "I am on Google! I can use the mouse and I can play my card games! I can't wait to call again. I think he is going to show me how to find things on the internet." This was not my mother. This was a new person. My mom has not been this excited about anything since she became a great Grandmother. She kept telling me about all she has missed out on, and how she wishes she had started learning about computers way back when I made her one. She is so engrossed in learning and doing things on the A Plus Senior Computer she forgets about her back pain and the nephropathy in her feet. She is a totally new person, with a new outlook on life. She gets up in the morning with something to look forward to, instead of just sitting around watching TV. She is 87, and has vision in only one eye. To see her this happy brings such joy to my heart.
I told him that the support person mom talks to daily is wonderful, he has really encouraged my mom and she says he is a great teacher. Then he asked what my mom's name was. When I told him, he said "Oh, Anna. She's a wonderful woman." What a shock!
Thank you from my entire family for changing my mom's life. She is so happy now. She can't wait to talk to me and see me at the same time (via Skype). She even asked if I could take her on a tour of my house with my computer. I told her sure, I can do it on my laptop. She has so much to look forward to. You have opened up a whole new world for her.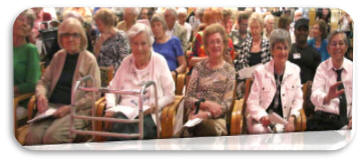 Thank you from the bottom of my heart."

Leigh-Ann, Graham, WA
"I love your computer. I use it everyday and couldn't be happier."
Berta, Brookstone, MA
"My father lives out of state so it was great to send him a computer that was already setup and ready to go. We use the video chat all the time so he can see the grandkids. It was a lot easier than I ever expected, thank you."
Bonnie, Umpqua, OR
"How wonderful it has been not to feel so left out of the world anymore. I have to admit I was quite skeptical, but sure enough, I did the lessons one at a time and was quite comfortable with this machine. It's the best exercise for the brain you can get. Many thanks."
Ethel, The Villages, Fl
"Just wanted to call and tell you how much I love your computer. I couldn't be happier."
Stan, Norfolk, VA

"I really hated not knowing what the girls were talking about at lunch when we went out. While I wasn't thrilled about taking on something new, this computer was really quite easy to use. I love the mouse. Now I don't have to make believe and understand when they talk about email."
Eleanor, Arlington, TN
We love to hear from you. Please drop us a line
and tell us about your experience with the A-Plus Computer.
Need Help? Contact us at:
info@aplusseniorcomputer.com

Home | Price List | Compare | Features | Support | Accessories | Contact Us
Warranty | Guarantee | Privacy Policy | Frequently Asked Questions | Customer Reviews | Specs