100% Money Back
Guaranteed


Try the A Plus computer for seniors risk-free for 30 days and if you're not completely satisfied, return it for a full refund

Computers for Seniors
is all we do!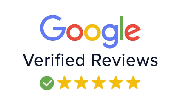 One Click Internet!
Gigantic 24" All-in-one
Touch-Screen


X-Large 22"
All-in-one Desktop

17.3" Studio Laptop


17.3" Studio
Touch-Screen


15.6" Travel Laptop


15.6" Travel Laptop
Touch-Screen
DID YOU KNOW?
The A Plus Senior Computer has 10 times the storage and is 3X more powerful than the Telikin or WOW Computer for Seniors.
Sale going on now!

Instant Rebate
plus
Free Ground
Shipping

ALWAYS IN STOCK
For Immediate Delivery

Order by 12 Noon
Ships same day
Our laptops do everything our desktop models do in a lightweight, compact design. Perfect for travel or to your favorite easy chair.
Touch and non-Touch-Screens available.
"Both my husband and I have used computers since the nineties, the A Plus is the first one we've enjoyed, great job." Nada, Cypress, TX
"Awesome computer for seniors and the highest quality of customer service that I have ever experienced in my 77 years. Dependable, helpful and trustworthy always!" Douglas, Sunrise Beach, MO
" Not much I can add to the fine reviews to which I fully agree only to say that the A Plus is not just for seniors but at the age of 95 I have had three computers prior to the A Plus and have finally been completely satisfied. I recommend it for all ages wholeheartedly. The Tech support, to put it mildly, is superb." Bob, Doylestown, PA
"My wife, Martha (78), has tried iPad and PC. They just made her angry. She threw them across the room. Your A+ 17" laptop touchscreen has been well received and has finally opened up the world of the internet. I (86) have used personal computers since the IBM 8080. My frustration has been at least as great as hers. So far, so GREAT! Thank you. Richard, Springfield, OR
" What a treat to speak with your staff. Wasn't sure there were any businesses left with an all American staff. Dorothy, Durham, NC
"We hated the new version of Windows so we weren't sure what to expect. Bravo to the designers of the A Plus, it's PERFECT!" Marge, La Jolla, CA
Let's face it, no senior wants to " learn" the computer...
A Plus Computer for Seniors are designed especially for those new to the Internet. Our exclusive Classic Windows design offers easy access to the Internet, Emails and games. We configure new computers with the comfortable look and feel

seniors have used and loved for the past 20+ years.
We offer exceptional support recognizing our senior customers deserve to do business with a company located in the United States that treats them with respect, patience and integrity and of course speaks in

plain

simpl

e

English. Computers for seniors is all we do and we're very proud of our 20 plus years helping seniors travel the Internet!


WE DO NOT USE OVERSEAS CALL CENTERS.





Your A Plus Computer for Seniors is setup and ready to go right out of the box. Turn it on and you're taken directly to our exclusive one click Senior Place that neatly organizes the most popular features for you so you'll always know where to start and never get lost.
We consider the special needs of seniors with large print for easy viewing, full screen display,

maintenance free updates including
LIFETIME
Virus-Free
guarantee so you're always safe and secure.